My Blog
Posts for tag: dental injury
By Christian A. Bader, DDS
March 15, 2019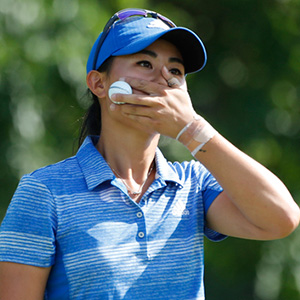 While the sport of golf may not look too dangerous from the sidelines, players know it can sometimes lead to mishaps. There are accidents involving golf carts and clubs, painful muscle and back injuries, and even the threat of lightning strikes on the greens. Yet it wasn't any of these things that caused professional golfer Danielle Kang's broken tooth on the opening day of the LPGA Singapore tournament.
"I was eating and it broke," explained Kang. "My dentist told me, I've chipped another one before, and he said, you don't break it at that moment. It's been broken and it just chips off." Fortunately, the winner of the 2017 Women's PGA championship got immediate dental treatment, and went right back on the course to play a solid round, shooting 68.
Kang's unlucky "chip shot" is far from a rare occurrence. In fact, chipped, fractured and broken teeth are among the most common dental injuries. The cause can be crunching too hard on a piece of ice or hard candy, a sudden accident or a blow to the face, or a tooth that's weakened by decay or repetitive stress from a habit like nail biting. Feeling a broken tooth in your mouth can cause surprise and worry—but luckily, dentists have many ways of restoring the tooth's appearance and function.
Exactly how a broken tooth is treated depends on how much of its structure is missing, and whether the soft tissue deep inside of it has been compromised. When a fracture exposes the tooth's soft pulp it can easily become infected, which may lead to serious problems. In this situation, a root canal or extraction will likely be needed. This involves carefully removing the infected pulp tissue and disinfecting and sealing the "canals" (hollow spaces inside the tooth) to prevent further infection. The tooth can then be restored, often with a crown (cap) to replace the entire visible part. A timely root canal procedure can often save a tooth that would otherwise need to be extracted (removed).
For less serious chips, dental veneers may be an option. Made of durable and lifelike porcelain, veneers are translucent shells that go over the front surfaces of teeth. They can cover minor to moderate chips and cracks, and even correct size and spacing irregularities and discoloration. Veneers can be custom-made in a dental laboratory from a model of your teeth, and are cemented to teeth for a long-lasting and natural-looking restoration.
Minor chips can often be remedied via dental bonding. Here, layers of tooth-colored resin are applied to the surfaces being restored. The resin is shaped to fill in the missing structure and hardened by a special light. While not as long-lasting as other restoration methods, bonding is a relatively simple and inexpensive technique that can often be completed in just one office visit.
If you have questions about restoring chipped teeth, please contact us or schedule an appointment for a consultation. You can learn more by reading the Dear Doctor magazine articles "Porcelain Veneers" and "Artistic Repair of Chipped Teeth With Composite Resin."
By Christian A. Bader, DDS
August 07, 2018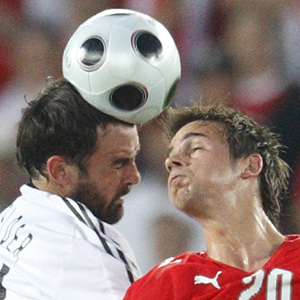 Summer is a great time to go outdoors and get your game on—no matter whether your court is set up for tennis or basketball, whether you're on the diamond or on the greens. Regular physical activity can help you maintain your optimal weight, reduce your risk for certain diseases, and even lower stress levels. But many of our favorite outdoor sports also carry a risk of accidental injury…and frequently this involves injuries to the mouth.
Because they're front and center, the incisors (front teeth) are the ones most often affected by accidental injuries. While serious damage is relatively rare, chips and cracks are not uncommon. Fortunately, dentistry offers a number of good ways to restore chipped or broken teeth. Which one is best for you depends on exactly what's wrong—but a procedure called cosmetic bonding is one of the most common ways to repair small to moderate chips where the tooth's soft pulp isn't exposed.
In dental bonding, a tooth-colored material is applied directly to the tooth's surface to fill in the chip or crack. The material itself is a high-tech mixture of tough plastic resins, translucent glass-like fillers, and other substances. Strong, durable and lifelike in appearance, these composite resins can be matched to the natural shade of your teeth.
Bonding is a conservative procedure, meaning that it requires little or no preparation of the tooth. It can be done right in the dental office, often in a single visit and without the need for anesthesia. Unlike porcelain veneers or crowns (caps), it usually doesn't involve removing significant amounts of healthy tooth structure.
While the results can last for years, bonded restorations aren't as durable as porcelain veneers or crowns, which are made in a dental laboratory. Bonding also isn't suitable to repair major damage, or in cases where the tooth's pulp could become infected; in this situation, you may need a root canal and a crown. However, for moderate chips or cracks, bonding can be an appropriate and economical way to restore your teeth to full function and aesthetic appearance.
Of course, it's often said that an ounce of prevention is worth a pound of cure. That's why it's best to wear a protective mouthguard whenever you're on the field. We can provide a custom-made mouthguard that's comfortable to wear and offers maximum protection against dental injury—just ask!
If you have questions about cosmetic bonding or mouthguards, please contact us or schedule an appointment for a consultation. You can learn more by reading the Dear Doctor magazine articles "Artistic Repair of Front Teeth with Composite Resin" and "Athletic Mouthguards."